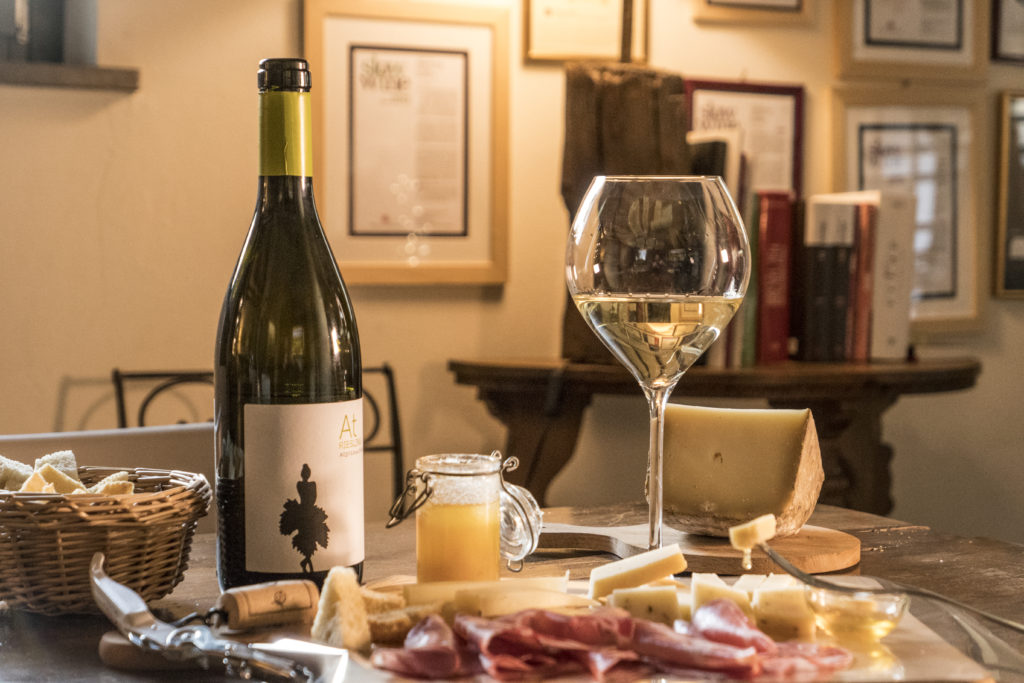 Approach to biodynamic wine mini course
Approx. four hours
€70 per person (2–5 participants)
€60 per person (6–12 participants)
Are you wondering what the world of biodynamic viticulture is all about? Then this is the ideal experience for you! Full immersion in Aquila del Torre's biodynamic winegrowing, with our skilled, experienced team to explain the fascinating concept.
The mini introductory course to biodynamic wine includes: part 1 (about two hours): a walk in an amphitheatre under vine, offering insights into biodynamic viticulture; part 2 (about two hours): in-depth analysis of natural winemaking with ambient yeasts, followed by a guided tasting (two At wines and two Selection wines) for a unique sensory experience. Guests of our Oasi Picolit B&B can split the mini course into two sessions that we will arrange together. You will all be given a certificate of participation.
To make this the best possible experience, we recommend the following times: 9am – 1pm; 2pm – 6pm.
This experience is for you if you want to:
• learn about biodynamic viticulture
• discover the differences between various At wines
• be guided in a professional tasting